Why

UFO Project was initiated

Looking into the Future: Social Change and the Challenges of Taiwan's Higher Education
Along with the quickening pace of technological development and societal change, there are several important long-term trends such as demographic changes, energy and environment issues, and demands for economic transformation. Under these conditions, what really challenges humanities and social sciences teaching staff is what type of learning environment and of talent cultivation mechanism could possibly be provided to equip their students with interdisciplinary problem-solving abilities to tackle the changes and uncertainties ahead.

Cultivating Future Undergraduate Students in Humanities and Social Sciences
Our interviews with cross-sectoral professionals suggest that humanities and social sciences students are expected to possess a variety of competencies which include, but are not limited to, being able to identify and analyze complex issues, comprehending and, with an agile mindset, responding technological development, and, with foresight perspectives, demonstrating their capability of interdisciplinary integration.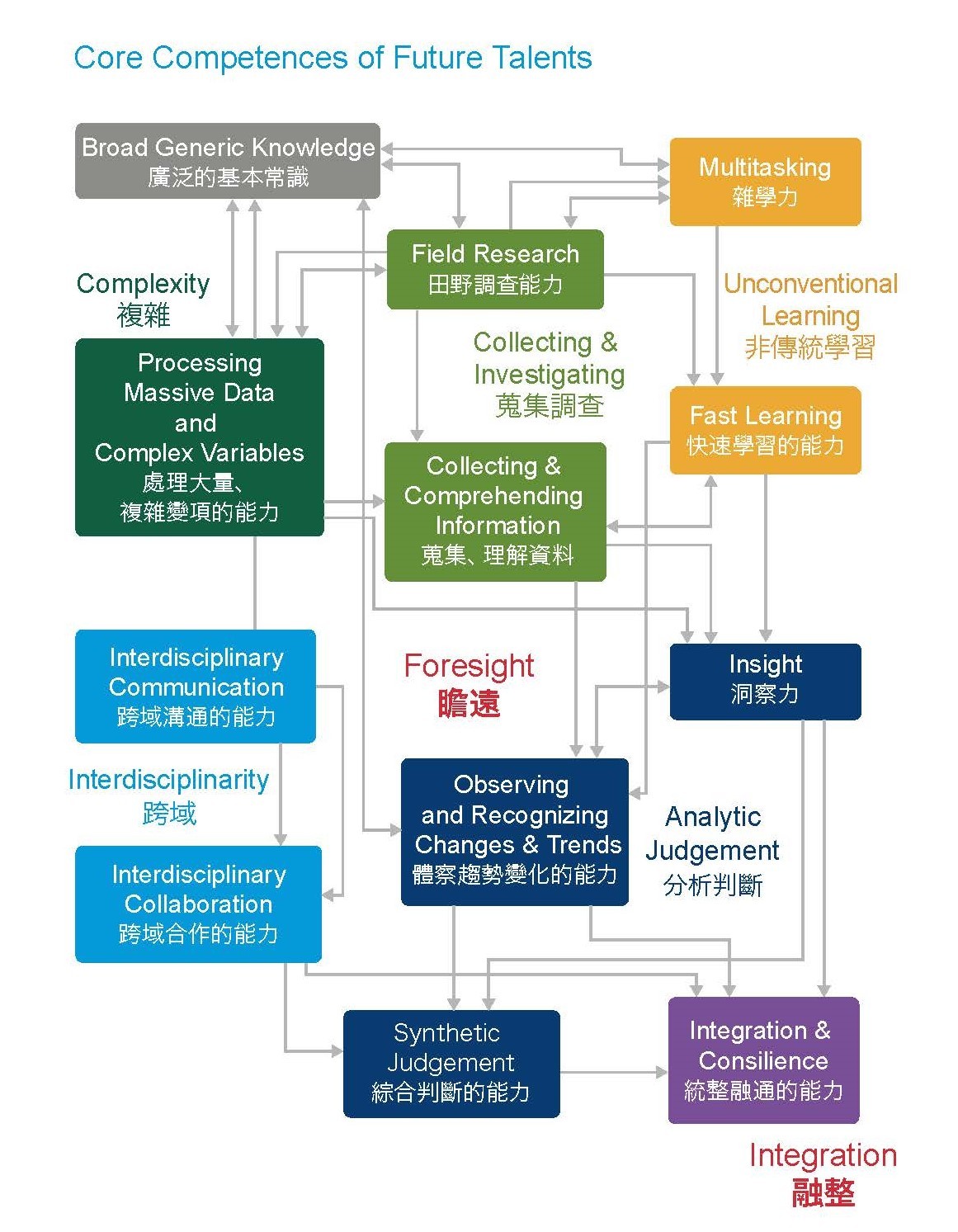 When

UFO Project is implemented

How

UFO Project is implemented
Project teams should examine current or foresight trends of Taiwan's technological development within (and beyond) one to two decades, challenges and opportunities for present education system, and other potentially significant issues. By focusing on four major issues listed as follows, project teams are expected to develop a new mode of cultivating talents in humanities and social sciences in 2030.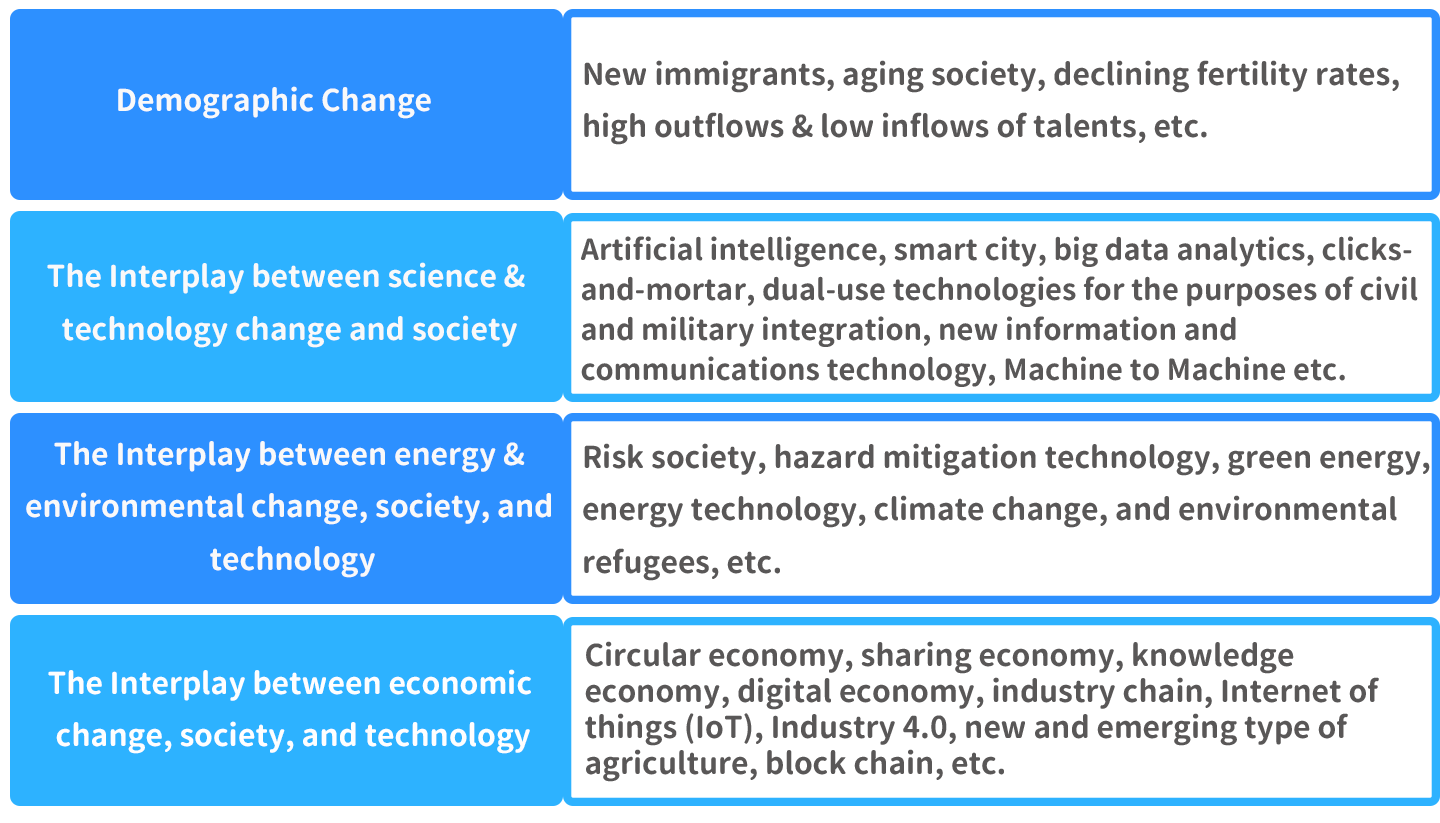 Whom

could be the supported teams by UFO Project
Eligibility
UFO Project Office offers financial, intellectual and social support to the project teams who have potential and concrete plans to achieve the goals. The three types of units are eligible to organize their teams to apply for the project funding: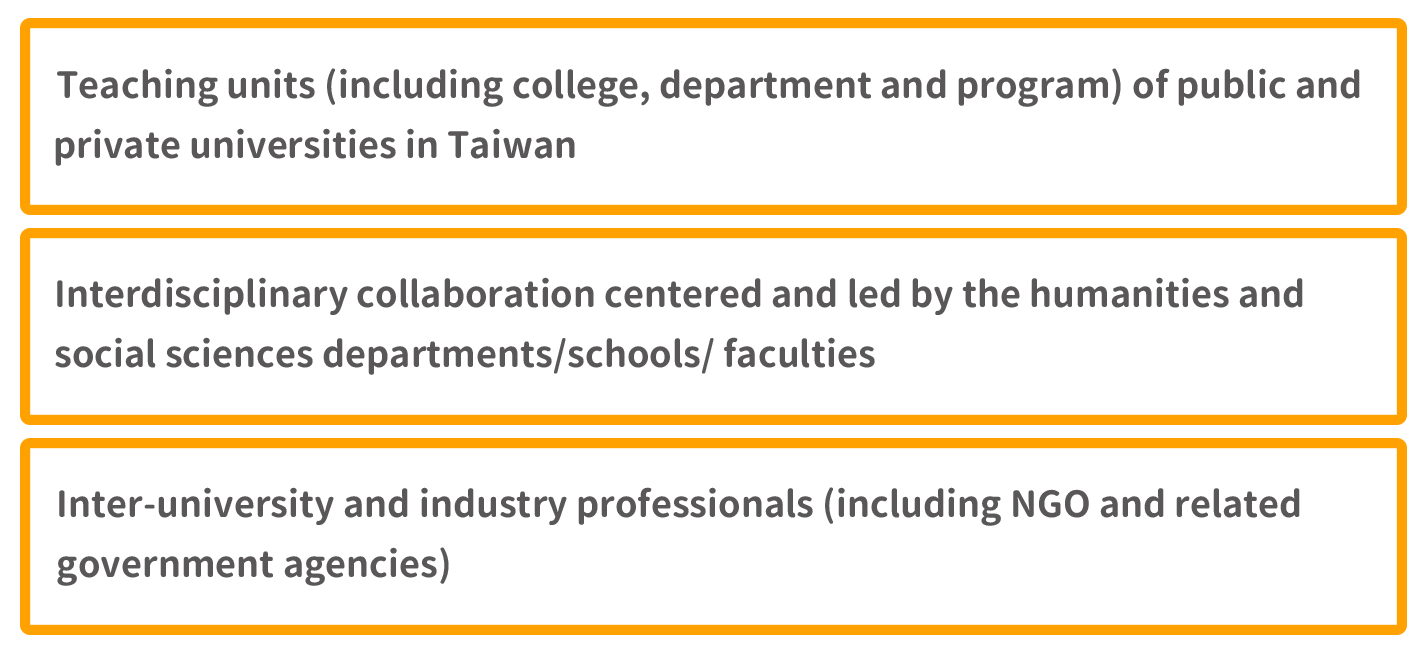 Categories
The prospective teams can design and apply for their project funding under Category A or Category B; and two sub-project teams of UFO project organize training courses and workshops to support the funded project teams accordingly.